Melbourne's Best
Value Mattress
Find out why the Ecosa mattress is the mattress Melbourne needs
See the Mattress
Same-Day Delivery (Metro)
The Mattress Melbourne Needs
Melbourne – we've got you. You're used to four seasons in one day, so we made a mattress for all temperatures. Pin core holes make our foams ultra-breathable, keeping your temperature stable all year-round.
1
ECO-Tex Foam
A breathable open-cell comfort layer with the bounce of latex.
2
G-7 Gel Memory Foam
Infused with gel particles to keep our temperature stabilised.
3
Ergonomic Support Foam
High-density foam with ergonomic grooves engineered for back support and breathability.
See the Mattress
Join the thousands of happy sleepers in Melbourne
More Reviews
Four Seasons. Three Layers. One Mattress.
Cool in summer. Cosy in winter. The Ecosa was made for Melbourne.
Winter
When it's blowing a gale and you're trying to get your split system to heat the whole house, the Ecosa's temperature regulation keeps you warm and snug, without feeling stuffy.
Autumn
When the weather can't decide whether it's coming or going, the Ecosa adapts to keep you sleeping cool.
Summer
When it's pushing 40 degrees and you're sweating it out with all the windows open, the Ecosa's pin core holes and gel-infused memory foam regulate your temperature.
Spring
While you're fretting over whether or not you'll need a jacket for the footy, the Ecosa's temperature regulation is keeping you sleeping soundly.
Good for the planet,
so you can sleep at night – literally
Ecosa is committed to doing good stuff for the planet. From our charity partnerships and zero landfill policy, to our reforestation programs and environmentally conscious manufacturing processes, your Ecosa mattress has got your back.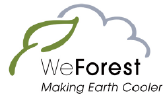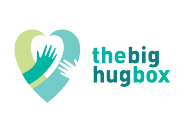 Frequently asked questions
Yes, we do. If you live in metropolitan areas of Melbourne, we'll get your mattress to you in just a day.
Absolutely. You may select your preferred time and date of delivery at checkout.
Our returns process is easy! If you're not loving your Ecosa mattress and are still within your trial period, feel free to contact us! We'll organise a pick-up from one of our charity partners and process a full refund for you.
See More Mattress FAQs