Use your credit card to pay overtime.
No interest. No applications.
Pay Over time
Make your purchase at checkout with Splitit and use your favorite credit card to split your payment into smaller, bite-sized pieces.
Always 0% Interest. Never Any Late Fees
With Splitit there are no interest charges or fees — so more of your money stays your money to spend on the things you need.
No Applications or Credit Checks
When you make a purchase there are no applications or credit checks to make things compliacted. And you continue to earn points and rewards.
How to shop with Splitit
Start shopping with interest free monthly payments.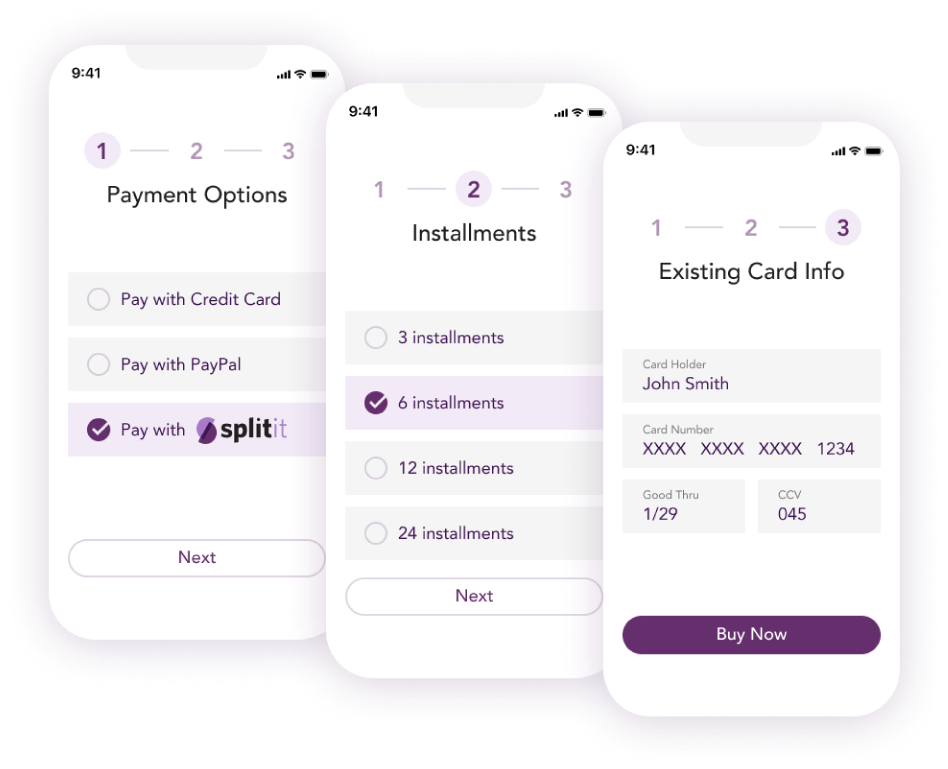 1. Choose Splitit at checkout
2. Choose your number of payments
3. Enter your credit card information