Nothing hurts more than watching your team win without you – especially when it's because of a soft hotel mattress!
In Brazil's previous game against Serbia, left-back Marcelo Vieira left the field 9 minutes in because of a muscle lock-up following a rotation movement.
As a result, he wasn't able to take part in their 2-0 win VS. Serbia.
His medical team and doctor attribute this to a soft hotel mattress he slept on in Moscow, Russia.
There hasn't been any follow up on his condition thereafter. We just know it's nothing serious, according to him.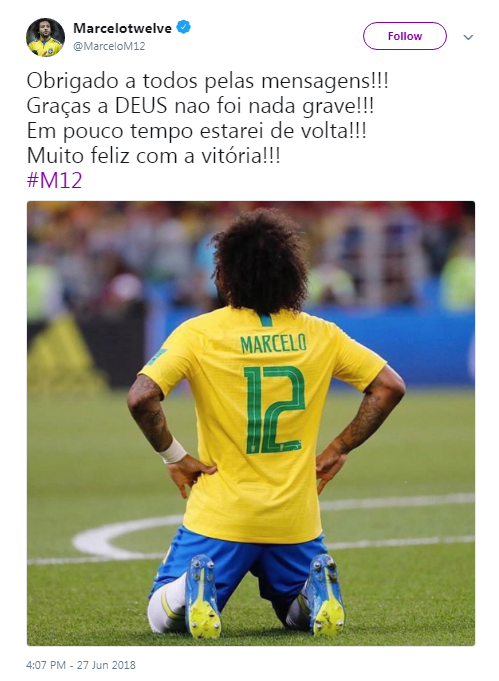 TRANSLATION: "Thank you all for the messages!!! Thank God it was not serious!!! Soon I will be back!!! Very happy with the victory!!!"
Sure enough, a 2015 study that assessed available clinical trials on mattress firmness found firmer mattresses to be the best for back pain, sleep quality, and spine alignment. It also found that medium to firm mattresses were generally more comfortable than soft mattresses.
Now we learn from Marcelo's story that we get our best recovery and support from a mattress.
Is it fair to say that behind every successful player is a great firm mattress?
UPDATE: Marcelo is back to training for the upcoming games of the World Cup. We'll assume he's got his hands on a firmer mattress now.