Battle of the Bed Bases: Solid Wood v Plywood
We've all been there. You're choosing a new bed base, and can't understand why one wooden bed is hundreds of dollars cheaper than another that looks almost identical. We'll let you in on some insider bed business: the key is in the materials used.
READ: What's a Silent Bed Base?
Solid wood bed bases are often compared to plywood bed bases, and though they may look similar, the two are actually very different. As a bed buyer, you deserve to know what you're paying for, so we've broken down the difference between solid wood beds and plywood beds.
Plywood Bed Bases
Plywood is a manufactured wood product made from thin sheets of solid wood glued together in layers – or plies. Plywood is sold in varying grades, depending on the number of layers and the subsequent thickness and stability of the wood. When you buy a bed base made from plywood, the specifications don't always clarify the grade of the plywood or how many layers are used. This can make it difficult to know just how sturdy your bed base really is. What's more, it may seem stable at first, but over the years, through house moves and bedroom re-arrangements, it can weaken. 
Unlike the Ecosa Bed Base, bed bases made from plywood – like the Koala bed base – immediately feel weaker than solid wood, and are less likely to stand the test of time. The difference is in the weight. Solid timber feels denser and heavier than lower quality plywood. 
Solid Wood Bed Bases
Solid wood on the other hand is exactly as it sounds – it's solid lumber. Sawn from logs, solid wood is then kiln dried to reduce moisture and enhance structural integrity. Solid wood is graded slightly differently to plywood depending on whether it's a softwood or a hardwood, but overall, it's much stronger than plywood. 
Plywood is better suited to kitchen cabinets and table tops where sheet materials are required, whereas solid wood is better suited to applications that require long-term durability, weight-bearing and sturdiness – like bed bases. Expect to pay more for solid wood bed bases, as they are crafted to last. In fact, solid wood beds can last for centuries, due to the wood's natural strength.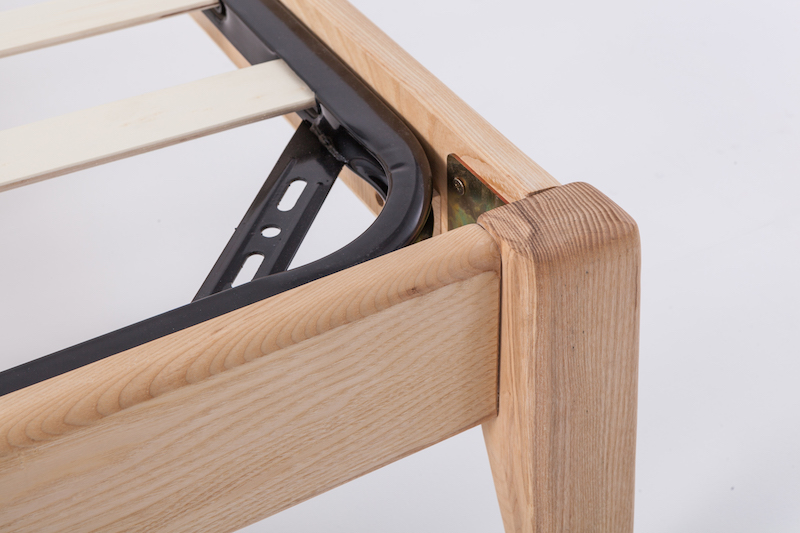 The Ecosa Bed Base
A high quality bed built to last – that was our goal when designing the Ecosa bed base. In the modern world, we're conditioned to live a throw-away lifestyle, always replacing our belongings and moving onto the next upgrade. We didn't want that for our bed base, and we don't want that for our customers. The Ecosa bed base is made with solid wood – American Ash timber, to be exact – and finished with Osmo oil to make it water resistant and protect it from those bumps and spills that happen in life. Each Ecosa bed base has a unique wood grain pattern on its thick, sturdy panels. We want your bed base to last through all of your ups and downs, to move with you from home to home, and perhaps eventually be passed down to your children and grandchildren. Yep, we told you it was built to last.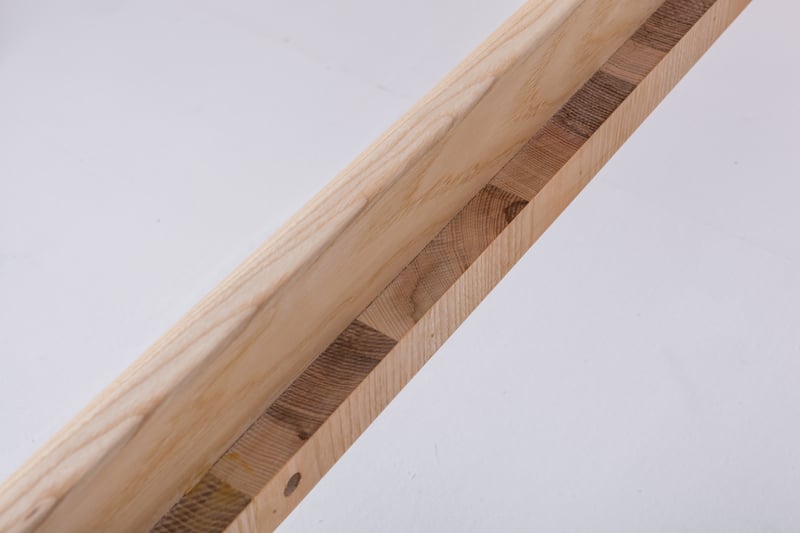 So skip cheaper, lower quality plywood alternatives, and invest in a solid, natural wood bed that'll last a lifetime – and then some! With you through every early Christmas morning wake up call, every Mother's Day breakfast in bed, every nervous sleepless night, every midnight feast, every dream and every magical moment, the Ecosa bed base has got your back. Literally.